Modern ITOps Enabling Continuous Availability
Ensure continuous availability with automated noise reduction, correlation, and collaboration across your incident workflow.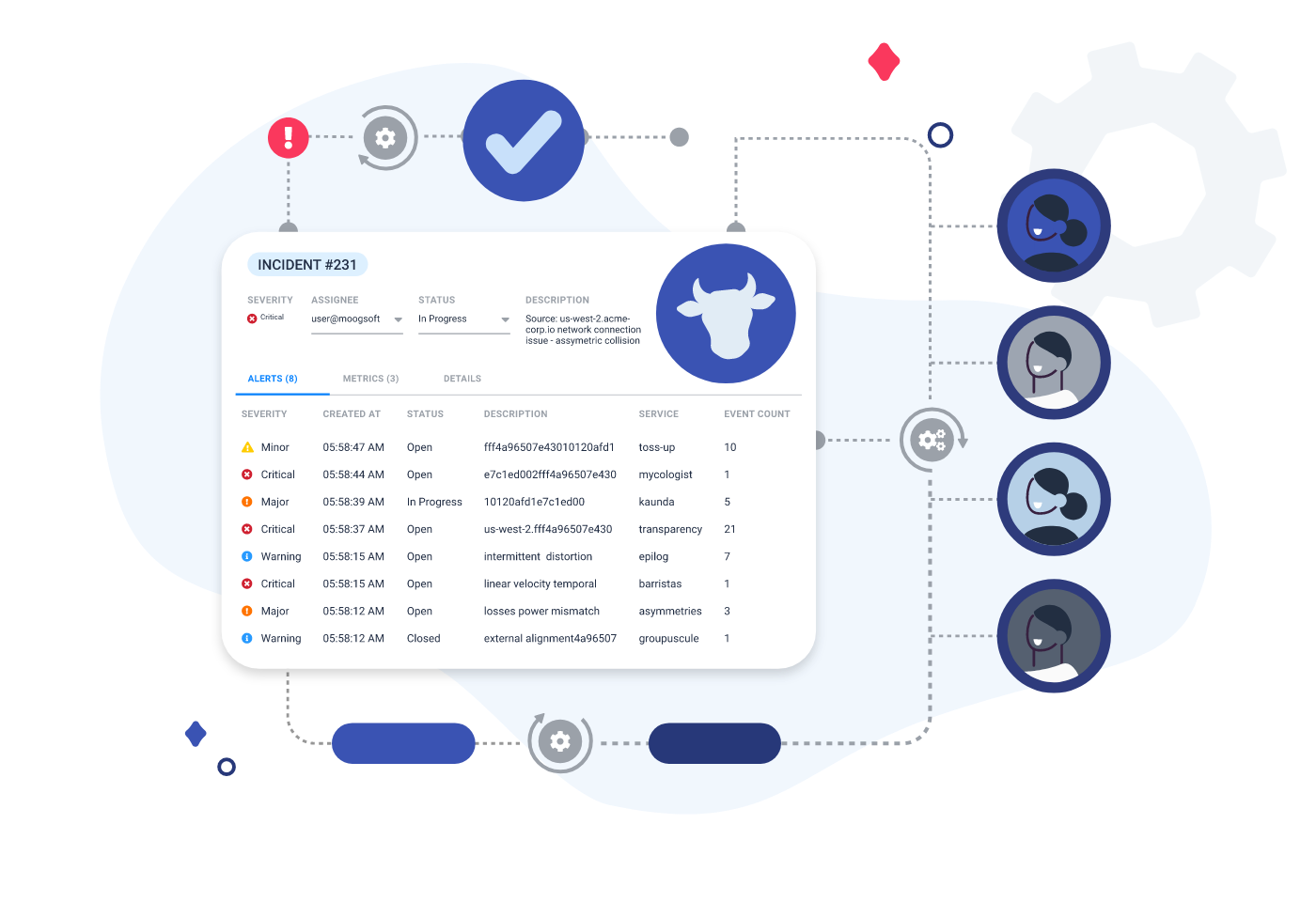 Detect early, respond faster with AIOps
Early detection: Use metrics and events as a data source to identify true anomalies early in the lifecycle
Automated collaboration: Initiate automated workflows to expediently route, remediate and auto close incidents
Pattern identification: Apply AI and ML technologies to understand patterns and prevent them from happening again
Reduce Noise by Up to 99%
Microservices create complexity and generate insane amounts of raw data. Moogsoft eliminates the alert noise so you can focus on what is truly business impacting vs. what's not.
Speed up MTTR by > 50%
When an outage hits, context matters. Moogsoft's advanced correlation automatically detects anomalies and connects the tissue between all alerts so you can identify root cause faster.
10% Time Back
Continuous delivery means continuous changes. Moogsoft provides continuous improvement by automating the incident management workflow and gives you back time for more important and enjoyable tasks.
Detect problems before they become critical
Moogsoft ensures uptime using machine learning and advanced correlation to detect incidents before they happen. As pioneers of using AI for service assurance, we've taken our expertise to the cloud, focusing on the new challenges that microservice and ephemeral architecture creates; allowing you to resolve with confidence, get time back, and innovate more.
$100M of monthly revenue saved
by customers from reduced downtime